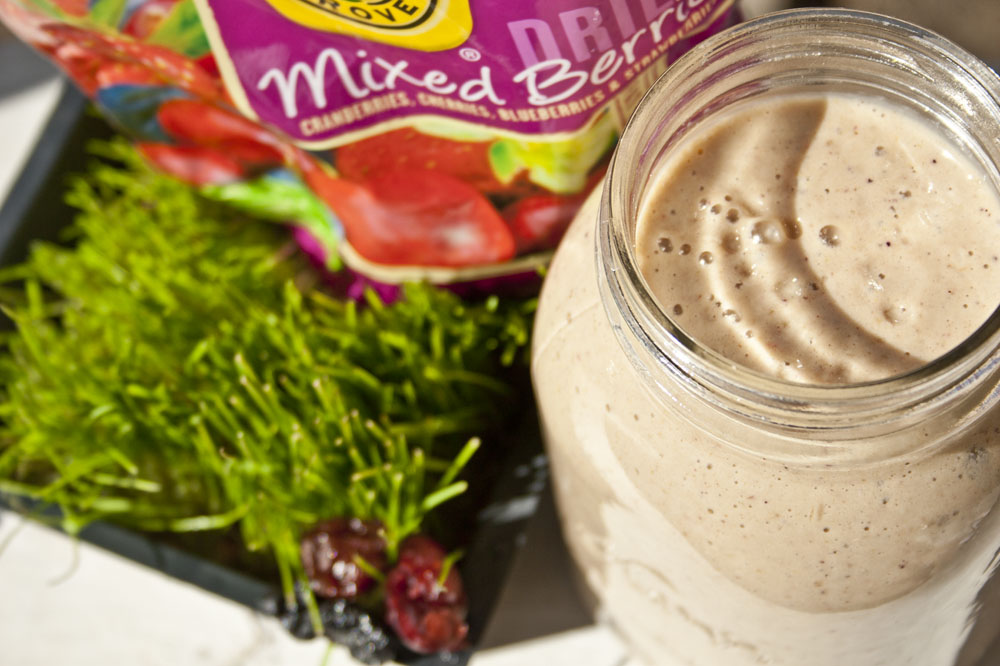 Breakfast has never been sweeter!  We got a Vitamix recently and we have been making smoothies each morning and for bedtime snacks.  People have been asking me what we put in our smoothies that makes it taste great but when it's still packed with nutrients.  This one is a fruit smoothie and I will post more recipes in the future for smoothies with more greens.

Ingredients
3 Tbsp Plain Yogurt
⅓ pk Cream Cheese
½ cup Homemade Kefir
½ cup Raw Guernsey Milk
5 Dates Pitted
½ cup Dried Mixed Berries
1 Tbsp Palm Sugar
2 Farm Fresh Eggs
¾ cup Wheatgrass
10 Very Ripe Strawberries
2 Bananas
1 frozen Starfruit
½ cup Frozen Green Grapes
Instructions
Put all the dairy products together first in the Vitamix and blend on 4 to keep the cream cheese from being chunky. Then add the dried fruit, dates, and coconut sugar and blend that until the skin on the fruits are tiny. Then add everything else and blend it together starting on low and increase the speed all the way up and then turn it to max. Blend until nice and creamy.