I am now more than 30 weeks pregnant. Birth is just around the corner and I'm at the point in pregnancy where there are certain things that are a MUST!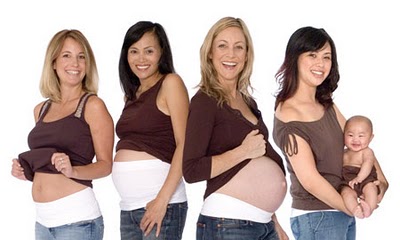 #1) I have a very tender spot on my belly right above my belly button where all the muscles connect. This spot has always been a favorite target for baby's little feet or knees. On long days my belly gets tired and this spot's tenderness can be overwhelming. So what do I do on the long days? I wear a belly band. The gentle support that it gives me is night and day. An added benefit is lower back pain relief as well. Not to mention that it's great for that lower belly gap between your shirt and pants when you get ginormous but don't want to buy anymore maternity clothes because your baby is almost here.
#2) My copper ring. One of those midwives tales that I didn't put much merit in. Well I was SO wrong! I am pregnant with my fourth baby. My first son honored my belly with an artistic set of stripes. My second son added one mark to that high up on my belly. My first daughter didn't add any stretch marks. And at 30 weeks this baby added 3 stretch marks. That belly still has 10 more weeks to grow! The difference? It's not weight, it's not how big my belly is. It has to do with the elasticity of my skin. Why didn't I get any stretch marks with my daughter? I wore a copper ring. The pure copper that leaves the ugly green mark around my finger. The body absorbs the copper which greatly helps with the elasticity of the skin. Needless to say I dug through my jewelry box and found my copper ring. Two weeks later and no new stretch marks although my belly has grown. I'm a believer. (Not the magnetic copper.)
#3) The combination of relaxin, a growing uterus, and the odd distribution of weight when pregnant, your muscles and bones go through a lot. My first three pregnancies I visited my chiropractor, Dr. Zak, throughout. This time I've been so busy that I didn't make time. Big mistake. My whole second trimester and the beginning of the third trimester I felt like an old lady. I chalked it up to four kids in five and a half years. My pelvic bones have really been hurting me which makes you waddle. Turning over in bed is quite the ordeal when you have pelvic pain. I went to see Dr. Jill last week and the difference has been incredible. I saw her again yesterday. Chiropractic is also very important during pregnancy for baby's positioning and for body health in preparation for birthing.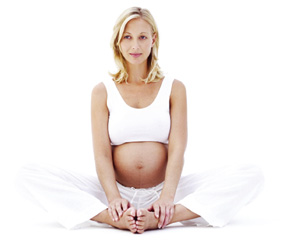 #4) Personal me time is not a priority. With three kids, household tasks, and work it's hard to put yourself first. Lets look at the alternative though. Mom is so exhausted and spent that all she wants to do is rest. The solution? Take one to two hours three times a week to strengthen your body. Prenatal yoga gently helps your body regain it's strength and energy. It's amazing. I went to a class two days ago and had so much energy afterward and yesterday. It's blowing my mind. I plan to go to class Tuesdays, Thursdays, and Sundays until this baby comes. A healthy, energized mama is so much better than having a mama who wishes she were on bedrest because her body is exhausted.
#5) A thick fluffy pillow between my legs at night. It's amazing the difference of the quality of sleep I get. I'm less restless, and don't wake up with extreme pelvic pain in the morning. I also love my pile of pillows that I sleep on. I get pretty bad acid reflux as my belly gets bigger. The reclining, comfortable position that my pillows create allow me to get the much needed sleep that my body needs.
#6) A couple good pairs of maternity jeans are lovely to have as well. I just bought a new pair for $22 that are stylish and fit great! Feeling confident in what I'm wearing helps my self-esteem and brightens the day.
#7) As a working mom it's hard to find time to get to the grocery store. Walking the aisles and having strangers make comments is something I could do without as well. "No really I don't look like I'm about to pop, I still have ten more weeks thank you very much!" I'd much rather walk with Baby Boot Camp or exercise with my prenatal yoga class to stretch my legs. A lifesaver has been ordering online and having my groceries delivered to my door! And I love supporting local farmers while feeding my family all-natural food. A healthy diet is essential for baby's development and important for pregnant and an easier birthing.
These 7 things are MUST haves for me. When you are well rested, have more energy, healthy skin, a supported belly, aligned structure, healthy diet, and a flattering outfit your whole day is brighter. Trust me, I've experienced it with and without. I wasn't doing these things while I was less pregnant and I felt awful. Now I'm doing them, I'm more pregnant than I was, and I feel great. I'm shaking my head at myself. Wondering how I forgot these secrets and so happy that I did something to change. I have the energy to finish this pregnancy healthy and happy. Next stop, my favorite part, a gentle and beautiful birth!
Comment on this post and share your pregnancy must haves to enter yourself in a drawing for a FREE Bella Band OR FREE adjustment at First Choice Chiropractic OR FREE prenatal yoga at Darling Yoga OR a FREE box of organic produce from Fresh Connect! Winners choice!