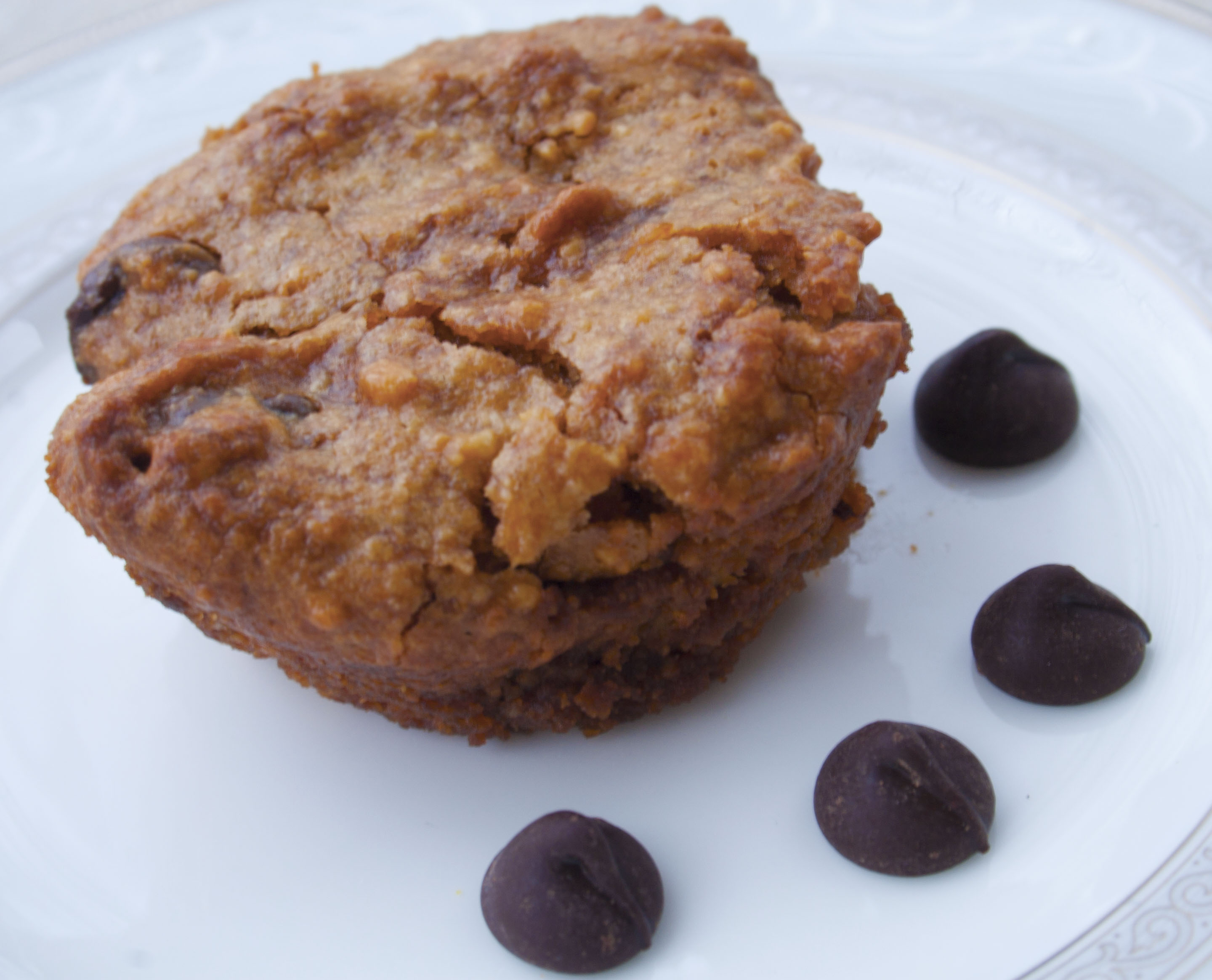 We've been working on reducing our sugar and gluten intake. Last week we tried a recipe from The Gluten-Free Almond Flour Cookbook

but today I modified it since Agave Nectar has high percentages of fructose.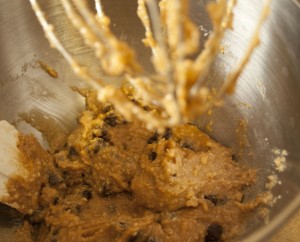 "Agave nectar's glycemic index and glycemic load are comparable to fructose, which in turn has a much lower glycemic index and glycemic load than table sugar (sucrose). However, consumption of large amounts of fructose can be deleterious and can trigger fructose malabsorption, metabolic syndrome, hypertriglyceridemia, decreased glucose tolerance, hyperinsulinemia, and accelerated uric acid formation." –Wikipedia
Here is the recipe from today:

Healthy Chocolate Chip Cookie Muffins
Prep time:
Cook time:
Total time:
We toured a farm house last month and the wife made us chocolate chip cookies in a muffin pan. They were delicious! So I took that idea, a gluten free recipe from Elana's Pantry, and modified it to use Stevia and palm sugar instead of Agave. Everyone loved them!
Ingredients
1½ cup almond butter (homemade with blanched almonds and grapeseed oil)
1 cup almond flour
½ tsp sea salt
½ tsp baking soda
½ cup grapeseed oil
⅓ cup palm sugar
⅓ cup applesauce
1 tsp stevia powder
1 Tbsp vanilla extract
½ cup 60% cacao chocolate chips
Instructions
Preheat the oven to 350 degrees and grease muffin pan. In mixer bowl combine all ingredients accept chocolate chips. Once ingredients are well mixed then add the chips and spoon into pan. Whatever shape the tops are will stay that way so you may want to shape them a little. I had the muffins in the oven for twenty minutes and the tops were crisp and brown. Perfect. But the insides were gooey. The good thing though is there are no eggs so it really didn't matter that it was gooey inside! The chocolate chips were melted so it was scrumptious and the 12 muffins were eaten within 20 minutes. 😀 Yum! I think this gluten free, reduced sugar lifestyle won't leave us missing desserts!